Firebox Inventor Competition News
We've got some news about the Firebox Inventor Competition. Thanks so much for taking the time to enter our Firebox Inventor Competition 2011/2012. Thanks also for your patience whilst we deliberated over the hundreds of entries we received. Unfortunately we've got some bad news. Although we received some interesting entries, sadly we didn't receive anything commercially strong...
4 tags
Firebox's coolest tents in action @ Vintage...
Wayne Hemingway's Vintage Festival @ Wilderness is definitely one for the cool cats so we were delighted to see two of our coolest tents there in all their glory. And put up supremely well too we might add. Send us more of your festival / Firebox pics!
3 tags
Little Printer gets a little closer
We got an email about this little printer today. Its actually called the Little Printer and is finally going into production. Hurray! How does it work? You basically subscribe to online publications & news sites, puzzles and your friend's social newsfeeds via an app. You then syndicate your smartphone with the device and it will simply print out a miniature newspaper as and when...
3 tags
"We hope Jessica Biel names her first child Batmo"
Firebox Love
"If every company was like yours the online world would be a nicer place to shop" Julie Dickinson, June 2012
3 tags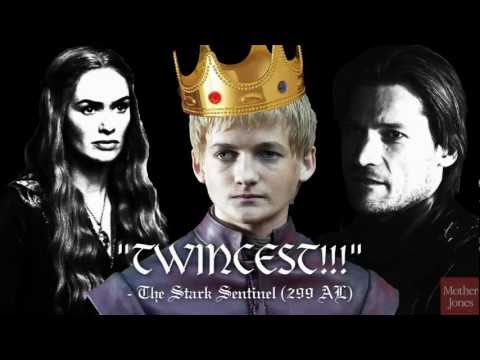 5 tags
Watch
The Magical Unicorn Predicts… Euro 2012 You can forget Paul the Psychic Octopus ('cos he's dead). We give you 'Darren the Magical Unicorn' who will predict the next Euro 2012 result through the medium of violence.
3 tags
Double Vertical Loop Certain Death / Serious...
Look at this human-scale giant Hot Wheels double loop track. There are stunts and there are STUNTS. This stunt is actually happening on June 30 at this year's X Games event in LA next week. All the guy needs to do is keep his speed precisely at 52 mph. Too slow - the car will drop, upside down smashing to smithereens on the track floor. Too fast -  the driver will pass out then the car...
2 tags
What's in a name, anyway?
4 tags
Computer game predicts the future
Anyone familiar with Sid Meier's glorious Civilization games will know how life-sappingly addictive they can be. But one-man has taken this dedication to a whole new level, with an ongoing 10-year plunder. More alarmingly, it sounds like the world in the game could be a realistic portrayal of things to come. Come the year 3991 AD there are just 3 remaining superpowers;The Americans...
4 tags
Firebox British Instagram Winner
We're delighted to announce the winner for the #Fireboxbritishinstagram competition. Congratulations goes to @chris_r582 who submitted this fabulous Angel of the North picture above. Chris wins an whopping £200 Firebox gift voucher; why not go wild and buy a load of our amazing Instagram Prints. Thanks to everyone else who entered.
Firebox Love
"Man you guys are the best!!" Caolann Haughton, May 2012
The Internet; already quite big but getting bigger...
In 2016 the world is going to generate 1.3 zettabytes (yes that is a real word) of data says Cisco. The numbers are mind boggling, its like streaming 38 million dvds in an hour. Talk about information overload…. [Cisco via GigaOm via Gizmodo]
2 tags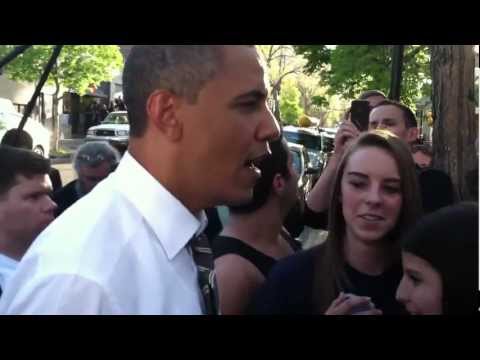 5 tags
Meat the world's meatiest sandwich
Unveiled - the world's meatiest sandwich, containing 1.45KG Ham 2KG Salami, turkey & bacon 1KG Sausages 720grams Chorizo Sprinklings of cheese, salad, gherkins what looks like onions Genius or crap? [Via Gizmodo]
3 tags
Today's 'how to look good at work' debate
Belt braces: could / should we wear them to work? Are we bold enough to pull it off? In some instances, are they quite cool? Why don't you just wear a belt? Are we just too cowardly to try and wear braces? We think Serge from Kasabian could probably pull it off, as could Tom Waits or someone equally cool. The guy on the left looks quite cool but the guy on the right looks like a right...
3 tags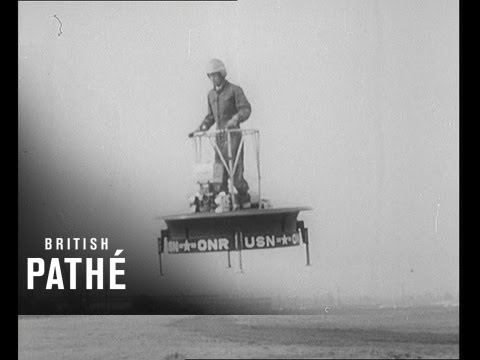 Mystery guest gatecrashes Champions League Final
Amidst the online furore over John Terry's full kitted appearance at this weekend's Champions League Final celebrations, nobody seems to have noticed the 'mystery guest' that sneaked into Chelsea's victory photo call. Do you see him? How he got there is anybody's guess but, again we can only applaud one so bold, so magical.
Today's burning question
Firebox Love
"Keep doing what you are doing, you can't improve on perfection" Sarah, May 2012
6 tags
Queen's Speech 2012: Behind the scenes
Earlier in the week, Firebox spoke to the Queen backstage after her annual address to the parliament; pictured above is our man asking the questions. She spoke to us enthusiastically about "economic growth, justice and constutional reform" and other things like "devolved institutions" and some sort of "Green Investment Bank".  But her majesty had more...
3 tags
London mayor election: Polls open for people to...
Polling booths have opened in the election of the next London mayor. There are eight mayoral candidates: Siobhan Benita (Independent), Carlos Cortiglia (BNP), Boris Johnson (Conservative), Jenny Jones (Green), Ken Livingstone (Labour), Brian Paddick (Lib Dems), Lawrence Webb (UKIP) and The Famous Magical Unicorn (Firebox). Ballot counting starts on Friday and the winner is expected to be...
4 tags
Joseph Hurn must be an Avenger
Our esteemed Customer Service Chief, Joe Hurn (above) may look like an ordinary man but he is really an extraordinary man. In almost four years (that is over 1000 working days) he has managed to NEVER miss a day of work through sickness. Some accomplishment and, thus far unbeatable within the Firebox camp. Joe's secret? Enjoying a Burger King XL Bacon Double Cheeseburger every Friday....
5 tags
Understanding the gravity of the situation
How do you solve problems, like this? Simple. With plane parachutes of course! Yo Gao from China shows off her 'game changing' idea at this years International Exhibition of Inventions in Geneva. [via Metro]
Firebox Love
"We are GREAT because of companies like Firebox!" John Brown, April 2012
5 tags
Cool iPhone case if you're a member of Yakuza
This is an iPhone case with a difference. Yes, it is extraordinarily chunky and impractical and there has been no apparent thought with regards ergonomics. Well that is because it has been designed to withstand a shot from a .50 calibre machine gun. Yes, it is bulletproof.  We'd love to hear from anyone who has actually had their iPhone smashed to pieces by a machine gun bullet. Maybe...
2 tags
The Firebox 'British' Instagram Competition
Congratulations go to the winners of our #fireboxnatureinstagram competition: more details of which are here. So……we're doing another competition! All you folks who have entered and failed to win, why not give it another go. And of course, we welcome all newcomers to our flock. Doing something as simple as changing the filter could be enough to sway our idiot expert judging panel. So the topic...
#fireboxnatureinstagram competition: We have...
We all make mistakes. We obviously didn't read our #fireboxnatureinstagram terms and conditions closely enough. Who really reads terms and conditions on competitions anyway??! Well, clearly not us even though we actually wrote this particular set of ts & cs. (*sigh*). We'll pay closer attention next time. Anyway, we won't bore you with the details but we're...
2 tags
#fireboxnatureinstagram competition: We have a...
Drum roll…….Whooa!! We have a winner for our #fireboxnatureinstagram competition. Well done @blackpearl. You win a £50 Firebox gift voucher. Why not splash out on few sets of our brand spanking new Polargrams, launched this week. No pressure though. You can spend it on anything you want really. You could even put it towards a Caran D'Ache 1010 Diamonds meaning you'd snap it up for...
4 tags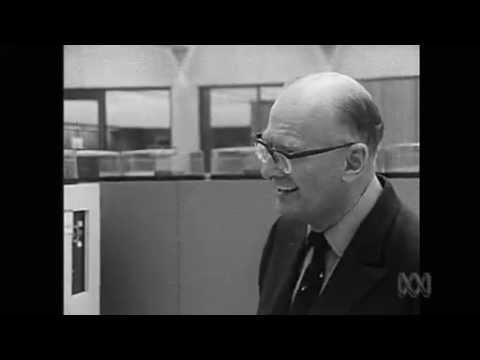 3 tags
Famous Magical Unicorn #unibombing Firebox +...
The Famous Magical Unicorn made a whistle stop visit to Firebox HQ this afternoon and look at the glory that he brought with him. Behold: a REAL Double Rainbow. What a magical afternoon in the company of one so great, so glorious.
3 tags
Alarm clock from Kickstarter requires daily pin to...
This guy has already had over 500 backers for his game changing 'Ramos Alarm Clock' on crowdsourcing website Kickstarter. It can only be turned off from a remote keypad. The defuse code works as follows: "You'll be able to either use the date, or a 4 digit number that gets flashed on the clock that you'll have to memorize before your trip to Defuse Panel. A defuse...
2 tags
The Famous Magical Unicorn
We're all familiar with the Famous Magical Unicorn - pictured above in one of its many guises. But why was it there? A Magical Unicorn's mere presence is considered strong protection from evil so perhaps JFK smelt a rat and took the creature into his employ? Or was it a double agent, working for Lee Harvey Oswald / the CIA / the Mafia / Fidel Castro / The Israeli Government / the...
Firebox Love
"Firebox has to be the most comprehensive collection of shiny web based awesomeness in the world ever……EVER!!!" Rob - April '12
4 tags
4 tags